'Atrangi Re' starring Akshay Kumar, Sara Ali Khan and Dhanush is expected to release in 2021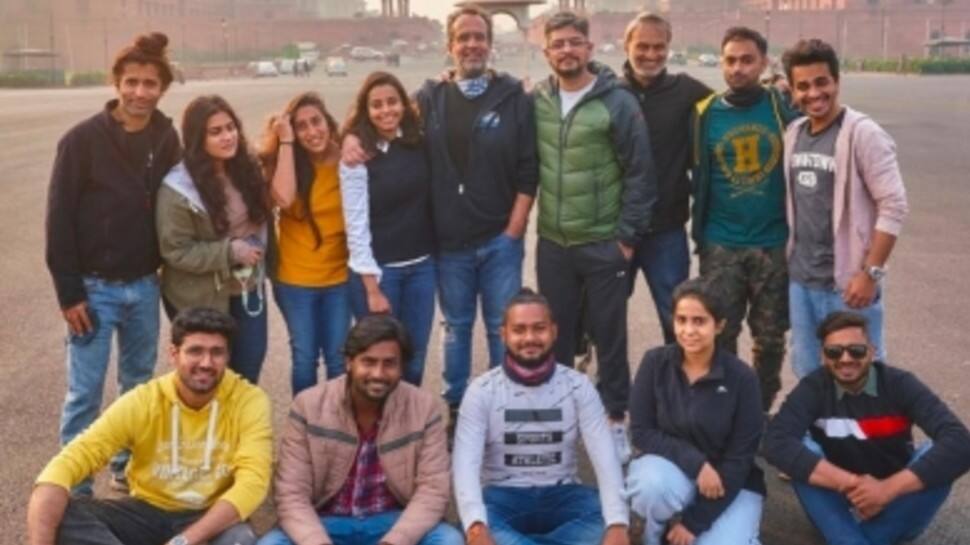 Credit: Instagram/ @aanandlrai
New Delhi: Filmmaker Aanand L. Rai has wrapped up shooting schedules in the city and Agra for his upcoming film 'Atrangi Re'. The director took to social media to share a picture with his crew with Raisina Hill in the background to share the news.
Anand L Rai, posted a group picture with his crew and giving credit to photographer Harjeet Singh, he captioned the post saying, "Warriors of #AtrangiRe standing tall on the last day of the schedule."
Take a look at his shoot wrap-up post below:
 

 
 

 

 
 
 

 
 

 
 
 

 
 
Parts of the film were also shot in Agra across locales including the Ghatia market and other marketplaces, besides a stint at Taj Mahal. Pictures released on social media by the cast showed Akshay Kumar dressed as Mughal emperor Shah Jahan and standing in front of the Taj.
<div